Welcome Message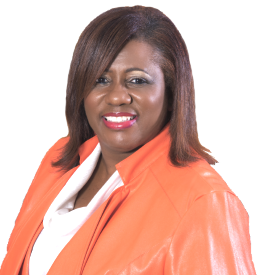 As your Clerk of the Circuit and County Courts, I am pleased to provide you with this web site and hope you will find the information and services provided here useful. My office strives to provide information and services through this site that will assist you in a manner more convenient than traveling to one of our office locations.
Please remember that information provided through this site does not constitute the official court records of the Clerk. It is my ongoing commitment to continue to improve this site and the services offered both here and in my offices.
Brenda D. Forman
Brenda D. Forman
Clerk of Court
New eServices
The Clerk of the Courts is introducing new eServices. Read More >>
Advanced Search NEW!
Commercial Data Access (API)
Attorney of Record Access
Registered User Access
eTrack
Clerk of the Month
June 2017 Clerk of the Month

Kesha Roberts

Congratulations to Kesha Roberts, Court Specialist II - Juvenile Division, for being selected June 2017 Clerk of the Month. Kesha joined our organization over 12 years ago and continues to be dedicated to providing the citizens of Broward County with excellent customer service. Kesha provides service with a smile. Her colleagues describe her as positive with an outgoing personality, dependable, committed to excellence, and willing to assist and go beyond the call of duty. Congratulations Kesha!


Kesha Roberts


Court Specialist II
Juvenile Division
Important Notices
"ONE STOP" SEALING AND EXPUNGEMENT WORKSHOP
If you were charged with a crime in BROWARD COUNTY and the case did not result in a conviction, you may be eligible to have a single arrest record sealed or expunged. Only cases that occurred in Broward County in State Court will be reviewed.
When: Thursday, August 24, 2017, from 3:00 pm to 7:00 pm. Doors close promptly at 7:00 pm. Picture ID Required.
Where: Oveta McKeithen Recreational Complex, 445 SW 2nd Street, Deerfield Beach, FL 33441
For more information Read More>>
Passport Public Service Announcement - Grand Opening, Wednesday, July 5, 2017
Brenda D. Forman, the Broward County Clerk of the Courts, on behalf of the United States Department of State, is pleased to announce the grand opening of a new Passport office on Wednesday, July 5, 2017 at the Broward County Central Courthouse.
Mrs. Forman is providing this new service to the community as a convenience for those visiting the downtown Fort Lauderdale Courthouse who would like to apply for (or renew) a passport. Passport photo services will also be available at this location.
Starting 7:30am, on July 5th, U.S. Citizens may apply for passports on the 1st floor in room 1160, of the Broward County Judicial Complex West Tower, located at 201 SE 6th Street, Fort Lauderdale, FL 33301. The new Passport services office will be open Monday through Friday, 7:30am to 4:30pm, excluding courthouse holidays.
For U.S. passport and international travel information and fees visit the official Travel.State.Gov website.
Easy Access to New County Central Courthouse Services and Locations
Escalator system provides direct access to many services on the first 4 floors. Read More>>
Old Central Courthouse Main Entrance is closed. Read More>>
Central Courthouse Division locations and hours. Read More>>